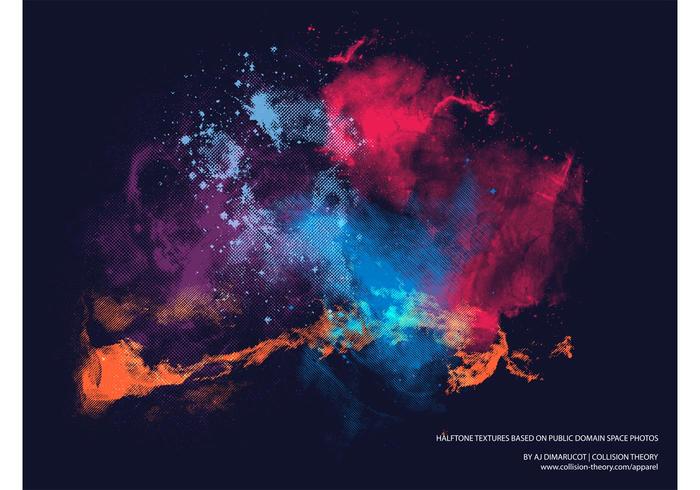 Halftone Textures
Contains 5 halftoned textures based on public domain space/galaxy photos. Each photo was edited, removing and cleaning up some parts. Perfect for adding textures and water color effects on backgrounds.
In return I only request you to vote for my t-shirt entry to the $10K contest at Designbyhumans.com entitled Black Hole Sun.
http://www.designbyhumans.com/vote/detail/25168
Thanks and enjoy!!