November 23, 2020 – We've made a few changes and updates recently to improve the user experience.
Photo Resolution Details Now Available
Photo download pages now show associated photo metadata including file type and file resolution in pixels. This will help users have a better sense of compatibility as it relates to their projects. The resolution and file type can be found in the sidebar (on desktop) and below the license details.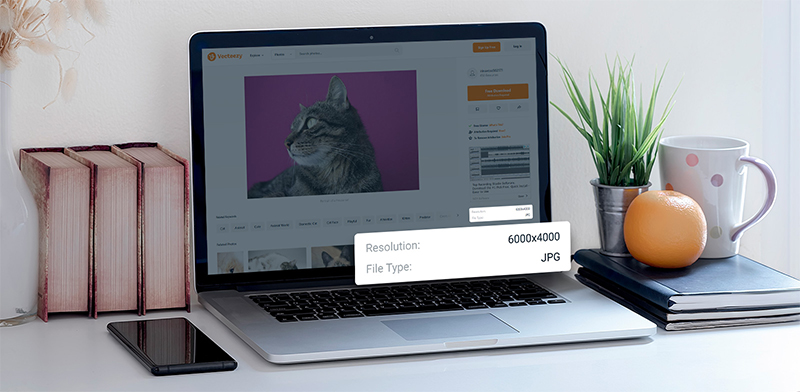 Improved Twitter Integration
Sharing Vecteezy URLs on Twitter will now generate an even better experience on the Twitter timeline with Vecteezy's support for Twitter Cards. This results in larger preview images and descriptions when sharing Vecteezy URLs on Twitter.
Bug Fixes and Other Improvements
Small bug fixes, improvements, and translations have been implemented to make the video content experience even better.
Payment history receipts are displaying in the user dashboard properly once again.
The search filter experience on mobile has been restored.
For mobile users, interacting with likes and collections should be more seamless. Previously, certain mobile gestures were capable of causing errors.
Improvements for Contributors
Contributors should see improved validation messaging when submitting EPS files. This will help contributors create artwork that is compatible with a wider variety of vector editing applications. In addition, contributors can now view their payment history and compare their earnings month to month.
Affiliate Program
Those interested in becoming an affiliate advertiser now have a new portal to learn more about the program, sign up, and manage the affiliate account.