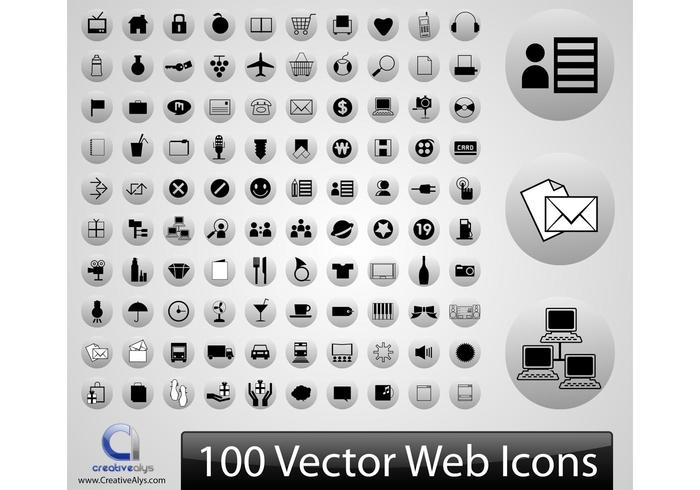 100 Vector Web Icons
Everyone is looking for handy web icon resources. CreativeAlys.com posting a great collection of 100 Web Icons in vector format. That you can use in your web projects to make them interactive and creative looking.
As these all in vector format, you can use it for any size and anywhere and an FYI: its all free for personal and commercial purposes. So what are you waiting for, get it now.