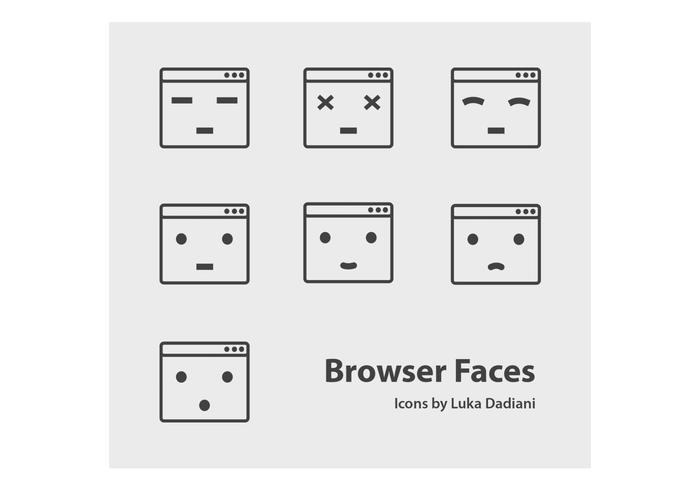 Browser Faces Vectors
A set of browser icons showing a range of emotions. Great for spicing up your sitemaps and flow diagrams.
This set was inspired by a set of emoticons I was using to convey user emotions during various journeys, I was using a set of minimal browser chromes to show user flow and thought why not express emotions in the same place?