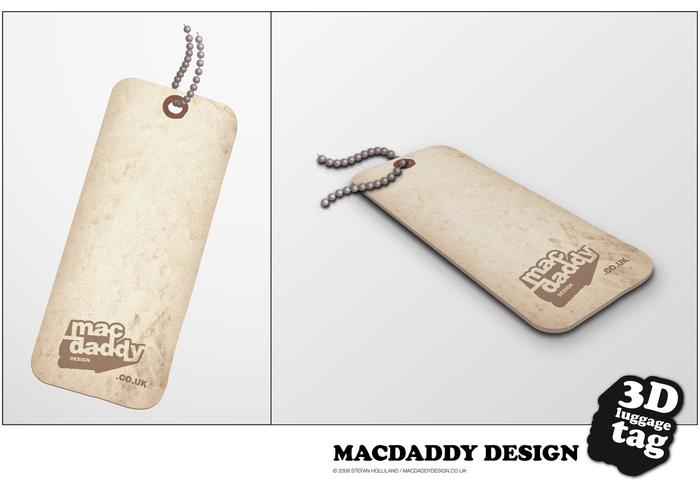 3D Luggage Tag
Hey there,
I noticed "camomilas" label was created in Coreldraw, which I thought was a shame considering nobody really uses that application anymore and so decided I'd have to make my own up!
So here it is, a MacDaddy Design 3D Luggage tag.
As with my last couple of uploads this is 100% editable, can be viewed at any angle and new artwork can be easily mapped on to the tag.
If you can't work out how to edit this then download one of my other 3D illustrations as that'll have an instructions layer.
Enjoy!
MacDaddy Design