Working as a freelance graphic designer is an ideal way for creative professionals to make money. Regardless of whether you're working part-time or full-time, freelancing provides the opportunity for anyone to pursue the type of work they enjoy.
But managing your freelance business becomes complex as you take on more clients and projects. As a result, many designers become overwhelmed by their workload, which slows down their productivity and results in fewer new clients. If you're looking for a way out of this vicious cycle, we'll cover the steps you can take to gain control over your business and significantly grow your profits.
The basic idea of scaling is that you can apply proven strategies to grow your business exponentially. That way, you'll have a solid foundation and allow your business to thrive for years to come, rather than struggling and moving from one client to the next.
Scaling your business may involve hiring others and building a team, but that's not always the case. You could also scale by doubling your profit without working more hours. Whichever direction you choose to grow, these steps will put you on the right path to a more efficient design business.
Step 1: Streamline Your Processes
Working as an independent graphic designer requires you to take ownership over several different processes, including:
Sales – Getting info from potential clients, generating quotes or proposals, and closing the deal.
Client In-Take – Once you've landed the project, you'll need to get specifics from the client about what they want, and you'll need details about their business.
Project Management – Managing the project involves communication and feedback, deadlines, doing the actual design work, and completing projects.
Billing – You'll need a process for invoicing, which includes an upfront payment, milestone payments (for larger projects), and a final payment at the completion of the project.
One of the biggest mistakes most freelancers make is not establishing and streamlining these processes. You can waste huge amounts of time in each of these areas if you don't have a set procedure to follow.
Sales
There are a few ways you can implement systems into your sales process. For example, you may find that you spend hours each week talking to potential clients who never take action and move forward. You can remedy this by setting up a process to pre-qualify candidates before speaking to them.
---
Get millions of stock images and videos at the best price
Unlimited access. No attribution required. Starts at just $9/month.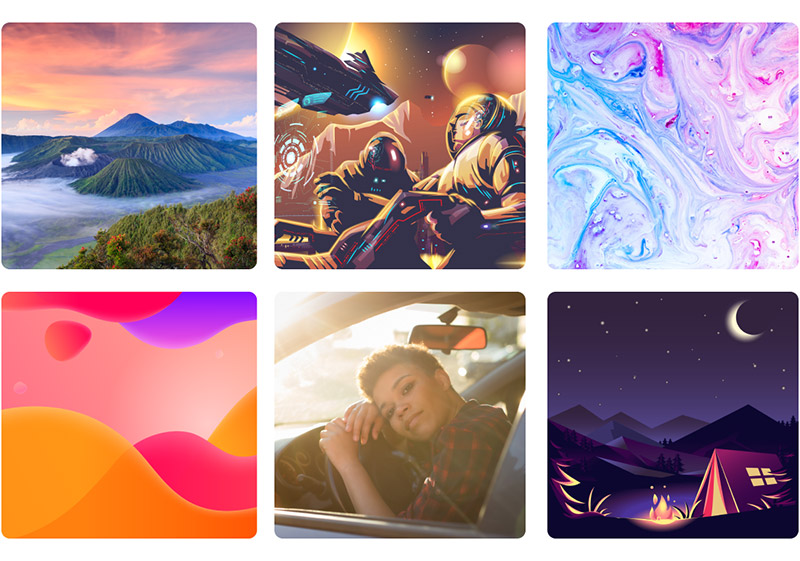 ---
When someone contacts you about their project, you can provide them with a simple form to complete that includes basic information about what they're looking for and the budget they're working with.
Instead of spending an hour on the phone with them only to find that their budget is unrealistic, you can use the form to ensure that you're only dedicating time to potential clients who are pre-qualified.
Be sure to get their contact info, a description of the project and how it will be delivered, if it will be resold, and you could even include your terms of service about payment and turnaround time with checkboxes of acknowledgment. This is your chance to get the important details fast.
Client In-Take
Forms are also beneficial for beginning the process of working with a new client. You can provide the new client with a form to get the basic info you'll need to create the project. Or, you can give the client a design brief template they can fill out if they don't already have a brief for their project. In either case, you'll spend a minimal amount of time getting the information you need to move forward.
Project Management
Thankfully, there are several project management tools that make it easy to streamline your process. With the help of these tools, you'll establish a workflow you use consistently for client projects and manage each project through the process. The result is greater efficiency that saves hours of your time while also producing outstanding results for clients.
Billing
You should also have a standardized system for billing that you use for all of your client projects. It's essential to collect a portion of the payment upfront to ensure the client is fully committed to the project and prevent yourself from wasting time with a client who won't pay.
There are a lot of invoicing and billing tools for freelances, and some, like Wave, are free to use. An invoicing tool will help to streamline your process and allow you to dedicate less time to billing and more time to design work.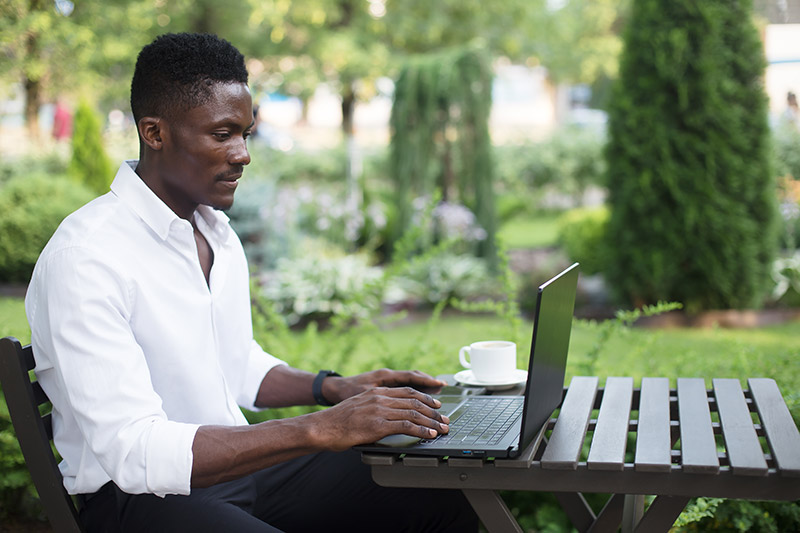 These are just some of the ways you can implement systems and streamline your workflow. The systems you use should reduce your time on various tasks throughout the client process, allowing you to get more done in less time.
Think about the tasks that you repeatedly do for your client projects. Are there ways you can implement systems that will save time?
Step 2: Increase Your Rates (if Needed)
Many freelance designers aren't charging enough. Most people will agree that competing solely based on price isn't the best way to do business. There's always someone willing to work for less. However, many freelancers feel they need to offer the lowest rates to land clients.
Instead of competing strictly on price, you should strive to offer clients the best possible experience and results. Depending on your current rates, you may need to charge more so you can provide the highest level of service.
If your rates are too low, you'll never be able to scale your business. By increasing your rates, you can make the same amount of money in less time. You'll have the time to focus on things that matter for growing your business (like developing and refining your systems, marketing, hiring, etc.).
When your rates are very low, you'll have to dedicate all of your time to design work to make the money you need. As a result, you'll wind up getting burnt out, and you won't have time to work on essential tasks like establishing your systems because you'll need all of your time for the design work.
Step 3: Establish Predictable Monthly Income
One of the downsides to working as a freelance designer is that you may experience wild swings in income. For example, you might bring in $15,000 one month and $2,000 the next.
The fluctuation in revenue is partly caused by having lots of one-off projects. You land a client, complete their project, get paid, and then you're done. You might land several new clients all at once and then have a dry spell for a few weeks or a few months.
The solution is to establish predictable monthly income through ongoing project work on client retainers. You don't need to replace or eliminate one-time projects, but the goal is to establish a baseline of income you know you'll generate each month at a minimum.
To do this, you can offer clients an ongoing package for your services. For example, your clients may need new images and graphics to use on social platforms like Instagram, Facebook, Pinterest, and LinkedIn daily or weekly. They may need custom images to be designed for blog posts regularly. Or they might need a designer who can create anything from banner ads to print materials (like brochures) on a quick turnaround. You could create packages with flat monthly prices and specific benefits like X social media images per month.
The same concept applies to web design work. Many of your clients will need frequent changes or additions to their site. Or maybe they're using WordPress, and they need to have plugins, themes, and the WordPress core updated and maintained. There are plenty of ways to offer an ongoing relationship that benefits you and the client.
If you have six clients on retainers of $500 per month each, you know you'll make at least $3,000 per month without landing any new clients. As a result, you can earn a great income without managing as many different clients, and your income will be more stable and predictable.
Scaling your business becomes much more practical and realistic when you have ongoing clients. You'll know precisely how many ongoing clients you must add to reach specific levels of income. You'll also have greater flexibility to spend time finding those new clients because you know you'll have some money coming in each month from work already lined up.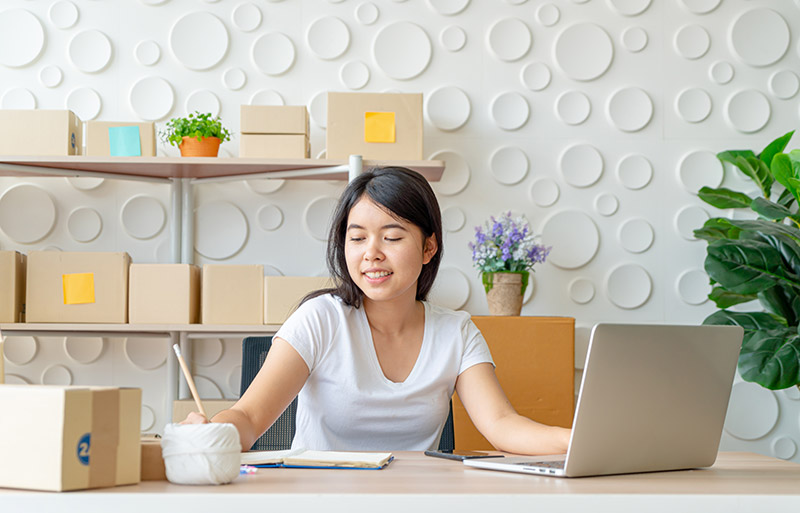 Step 4: Improve Your Design Efficiency
Take advantage of available tools to design faster and more efficiently, allowing you to serve more clients or dedicate time to other aspects of growing your business.
Most projects do not need fully custom designs. There are enough high-quality resources available that you can use a template or pre-designed element as a starting point, drastically reduce the time needed to complete the project, and provide the client with a high-quality finished product.
Let's look at a few of the best examples.
Vecteezy Pro
Vecteezy Pro is the best value you'll find in the design industry. For just $9 per month, you can get unlimited access to millions of high-quality vectors, stock photos, and 4K stock videos. You'll have access to a wealth of resources to use in your client projects safely (we offer worry-free licensing) and with no attribution.
The cost of stock graphics and video footage really adds up if purchased from some of the giants in the industry. But at Vecteezy, you can get access to as many resources as you need for one low price.
You'll find icons, illustrations, UI elements, patterns, and many other types of resources to include in your design projects. As a result, you'll be able to create amazing work faster and on a budget that any designer can afford.
WordPress Themes
WordPress is the world's most popular content management system (CMS), and if you design or set up websites for clients, you'll love the selection of outstanding WordPress themes available. With endless options and drag-and-drop builders, there's no need to do any custom coding or design work for the vast majority of websites today.
You could easily use existing WordPress themes exclusively to create sites for your clients. You'll save countless hours and be able to offer a service that even small businesses and organizations can afford.
Shopify
Shopify is the leading e-commerce platform, making it quick and easy to set up e-commerce websites for your clients. Like WordPress, Shopify also offers a nice collection of high-quality themes that can serve as a starting point for most of your projects. A fully custom e-commerce website could easily cost tens of thousands of dollars, but with Shopify, you can give clients a beautiful and highly functional online shop for a fraction of the price.
Optional: Hire Others
Growing your business doesn't require you to hire anyone. Some designers prefer to work independently. But hiring freelancers or employees is an option for those interested in building out a team.
Generally, it's best to start by outsourcing some of your work to freelancers because you can grow gradually, and there's less commitment and risk than hiring employees. But if your business grows to the point that hiring full-time or part-time employees is financially possible, you'll probably get more stability and consistency in the quality of work by going this route.
Going back to step number three, establishing that baseline of predictable monthly income is huge if you're looking to grow your team.
Final Thoughts
Starting a freelance design business is ideal for making money if you want to put your creative skills to work. Anyone can get started as a freelancer, but you'll need a more strategic approach if you're going to grow and scale your business. By following the steps covered in this article, you'll be able to exceed the typical results achieved by most freelancers.
Here at Vecteezy, we would love to be a part of your creative journey. If you'd like to save time by having access to millions of high-quality images and video clips, be sure to sign up for Vecteezy Pro.
Lead photo by poungsaed830258.