One of the keys to success with Vecteezy's contributor program is submitting unique and original content. Of course, if your content is just like everyone else's, it's challenging to stand out. But if the stock photos you submit are unique, visitors will be more likely to download them since you won't be facing as much competition.
When it comes to stock photography, certain subjects are much more common than others. For example, there's no shortage of flat lay photos. While there's a demand for these photos, it isn't easy to create something unique since so many others already exist.
You don't need to travel to exotic locations to find opportunities for unique photos. Instead, you can focus on capturing and showcasing what's already around you. Keep in mind that Vecteezy reaches a global audience with users in 180 different countries, and those visitors are looking for a wide variety of resources.
The photos you take in your local area are unattainable for contributors from different parts of the world. By focusing on what's unique to your town, state, or region, you can create original content without the need to travel long distances.
With that in mind, here are some specific ideas to help you find photo opportunities near you.
Related: 9 Types of Stock Photos That Sell
1. Nature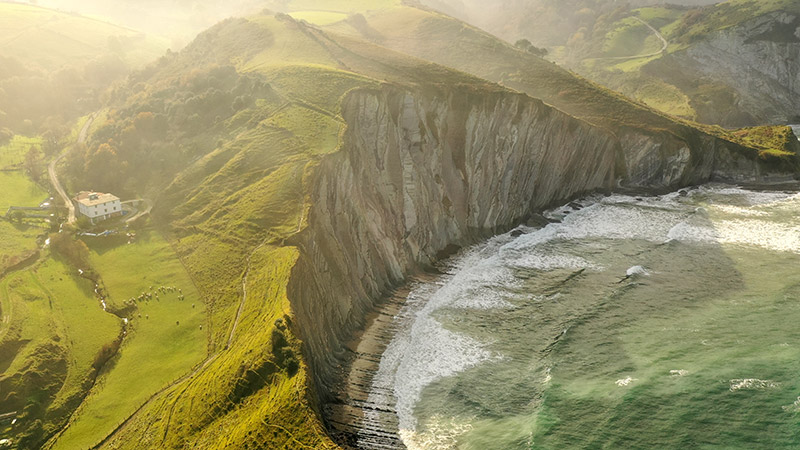 Nature and landscape photos are popular on stock marketplaces like Vecteezy. Still, you don't need to travel to a world-famous location to come away with outstanding and original nature photos.
---
Get millions of stock images and videos at the best price
Unlimited access. No attribution required. Starts at just $9/month.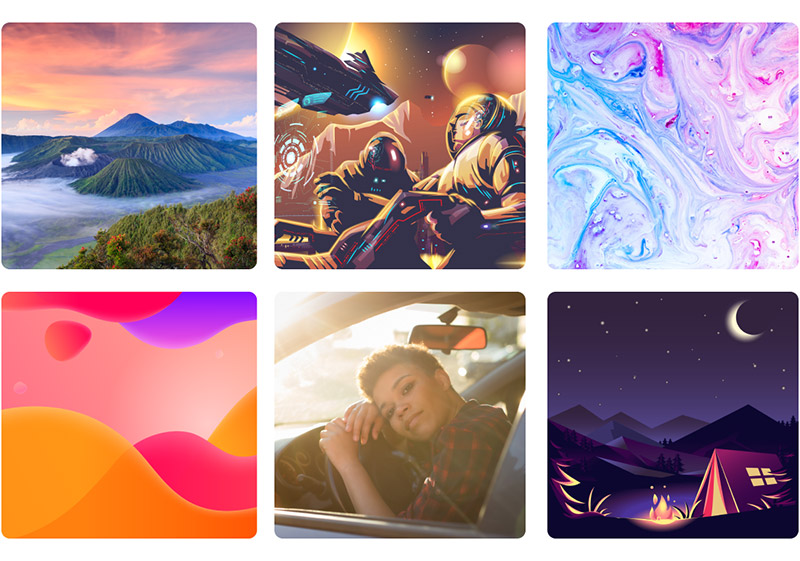 ---
Think about the locations accessible to you, including places like:
National parks
State parks
Forests
Hiking trails
Scenic overlooks
Nature preserves
Gamelands
Chances are, you have several possible locations within easy driving distance of your home. You don't need an epic spot to take landscape or nature photos that users will love. Instead of relying on the popularity of the destination to get downloads, focus on creating high-quality images by mastering composition and creating something unique or interesting. Or in the case of the image shown above, use a drone to get a different perspective.
2. Landmarks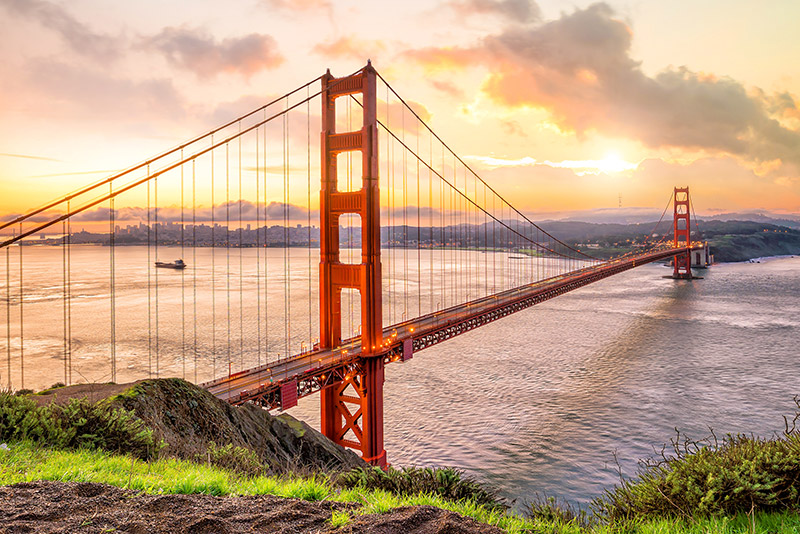 Are there any well-known landmarks in your local area? Maybe you live near a park, beach, building, or bridge that's highly recognizable. If that's the case, visitors may be searching for photos of these landmarks.
Being local, you'll have an advantage over others who might only be able to capture photos of the landmarks while passing through. Let's use the Golden Gate Bridge (shown above) as an example. If you live in the San Francisco area, you could photograph the bridge at different times of day, in various weather conditions, and throughout the seasons. As a local, you may know about vantage points that others might not be aware of.
3. People
People are different everywhere you go. You have the opportunity to photograph people who are unique to your area, and contributors from other places can't duplicate that.
Vecteezy users are searching for photos of people from all different backgrounds. So, naturally, we want a diverse collection of photos, so users can find what they're looking for.
Emphasize photographing local people and showcase as much diversity as possible.
4. Culture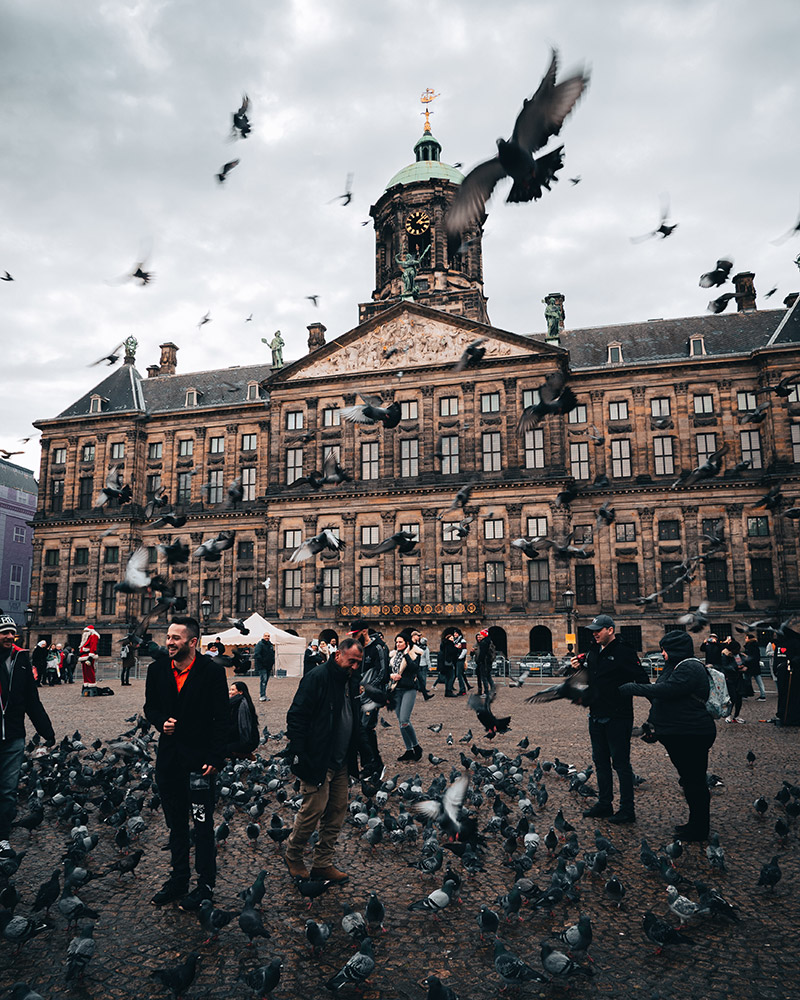 Regardless of where you live, there's a culture that's unique to that area. This is an easy way to create original content because photos from other regions will portray different cultures.
Think about the people, places, and events that are accessible to you. How can you capture the culture in a visually appealing way?
Street photography is ideal for showcasing the culture of your local area accurately.
5. Weather and Seasons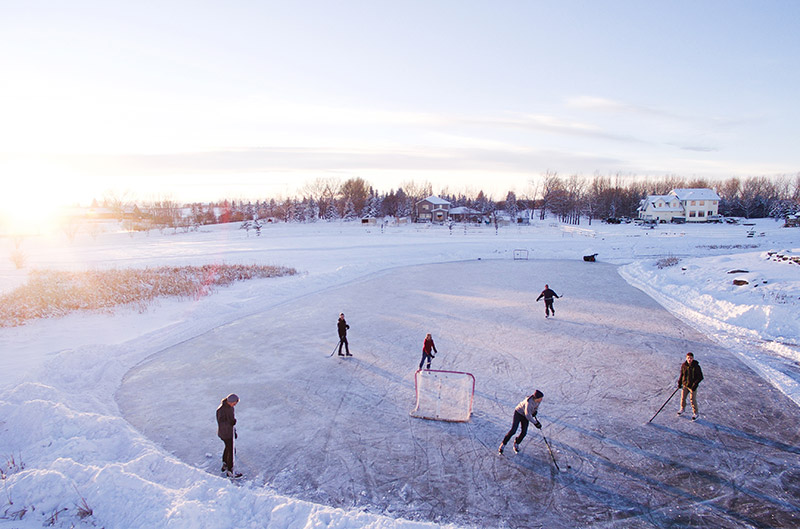 Of course, weather and seasons can vary significantly throughout the world. The scenes you photograph in your local area may be unattainable for photographers in other parts of the world. Take pictures that showcase the unique weather or seasons that others may not be able to replicate easily.
For example, you might photograph winter snowstorms, tropical beaches, foggy forests, rainforests, cloudy mountain scenes, blooming wildflowers, etc.
6. Texture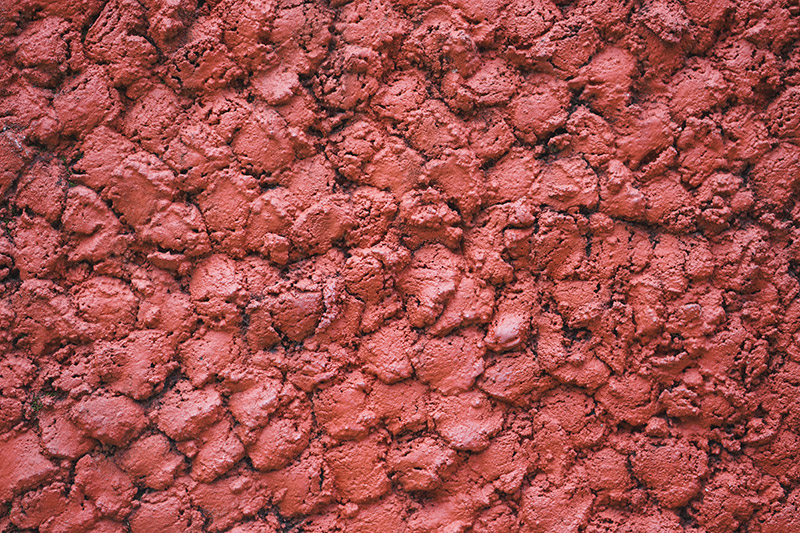 Texture is everywhere around us, and there are plenty of possibilities for photographing textures. In some cases, the textures in your local area may be unique. It could be the bark on a tree, stone surfaces, old bricks, metal, and much more.
Photographs of textures are helpful for a variety of purposes. For example, graphic designers may use texture to create a custom background for one of their designs.
It's easy to overlook textures that would result in excellent photos. To make the most of the opportunities available, you'll need to train yourself to pay attention to the textures around you.
7. Food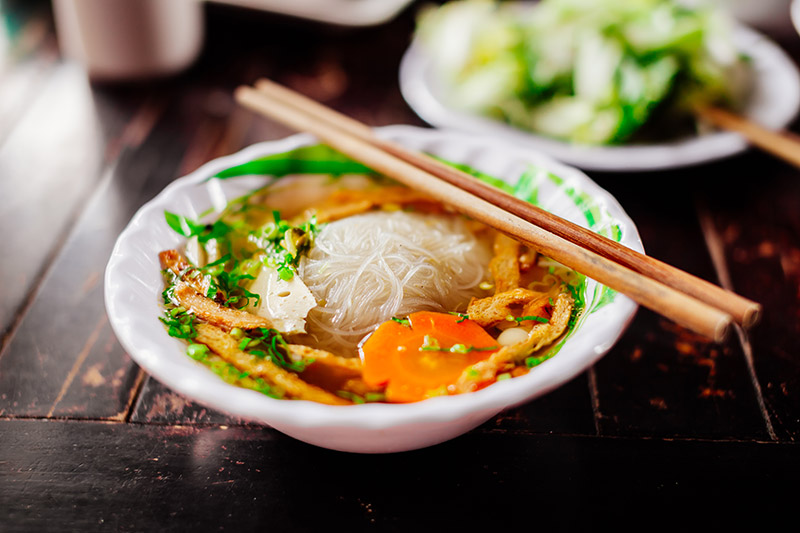 Food is a popular subject for photos, and that presents an excellent opportunity. The foods eaten in different parts of the world vary significantly. By taking pictures of the foods unique to your area or region, you'll be able to create original content that's hard for others to duplicate.
Related: The Best Food Photography Tips and Tricks
Final Thoughts
Opportunities for unique and original photos are all around us. It may take a small amount of extra effort to think about the possibilities and decide what to pursue, but the result will be high-quality photos that stand out. You're likely to get more downloads and make more money by taking this approach.
Lead image by ปกรณ์ ขันติยาภรณ์.