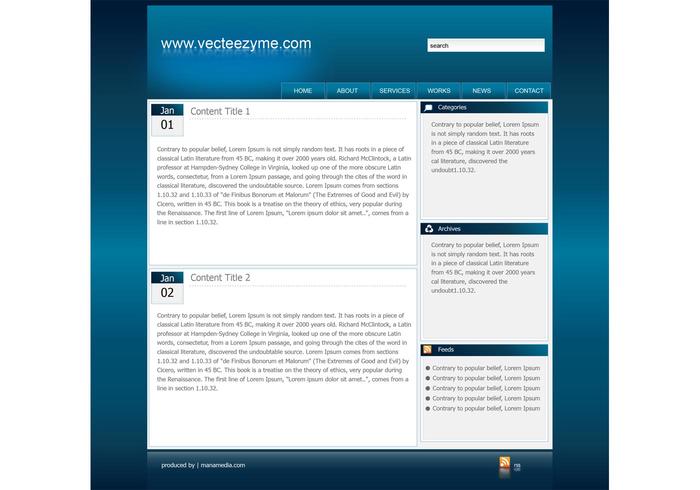 Web2 Website Template
On our quest to get the perfect website layout in Blue, we offer this to
all the Vecteezy, AI and Vector community. If you use it, would love to see
it live and or Altered to how you make it yours. All layers are named in
detail, there are 2 AI files - Ai10 version and CS3.
All artwork in the file are vector, no raster images were used, the fonts
are standard windows fonts.
Hope you like!