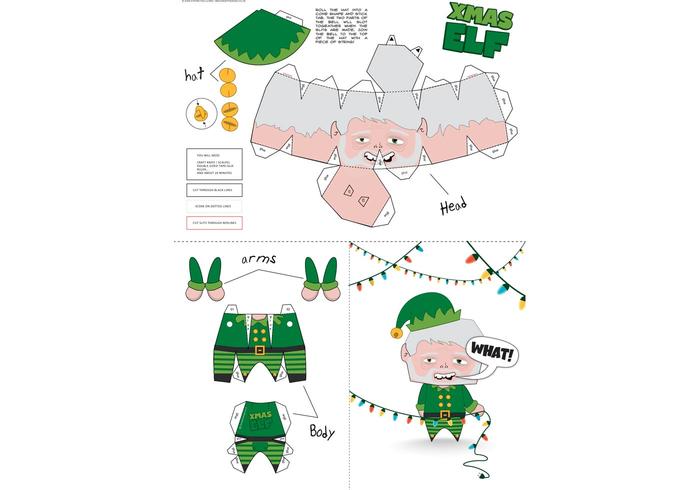 Xmas Elf Paper Craft
Say hello to Xmas Elf! This years xmas paper craft from MacDaddy Deisgn!
The template is a variation of the previous versions (Santa and Angel) which you can find right here on Vecteezy! So you who have made them before should have no trouble!
• Construct your very own free standing 3D paper Elf from one A3 sheet.
• A real cheap Christmas decoration… or card for those who are creative!
• Easy enough and a tremendous way to kill boredom whilst at work over Christmas.
Please come visit the MacDaddy Design website in the new year! It's been a long time under construction and I'm hoping to complete it in the new year!
Merry Christmas!
MacDaddy