One of the major benefits of using resources from Vecteezy is our worry-free licensing. The vectors, stock photos, and stock videos that you download are guaranteed for personal or commercial use, allowing you to create with confidence. We'll also help you to access the license details for your downloads at any time.
It's very easy to view your download history and save the license details for your downloads from within your dashboard. When you're logged in, your dashboard will show the files you've viewed and downloaded most recently.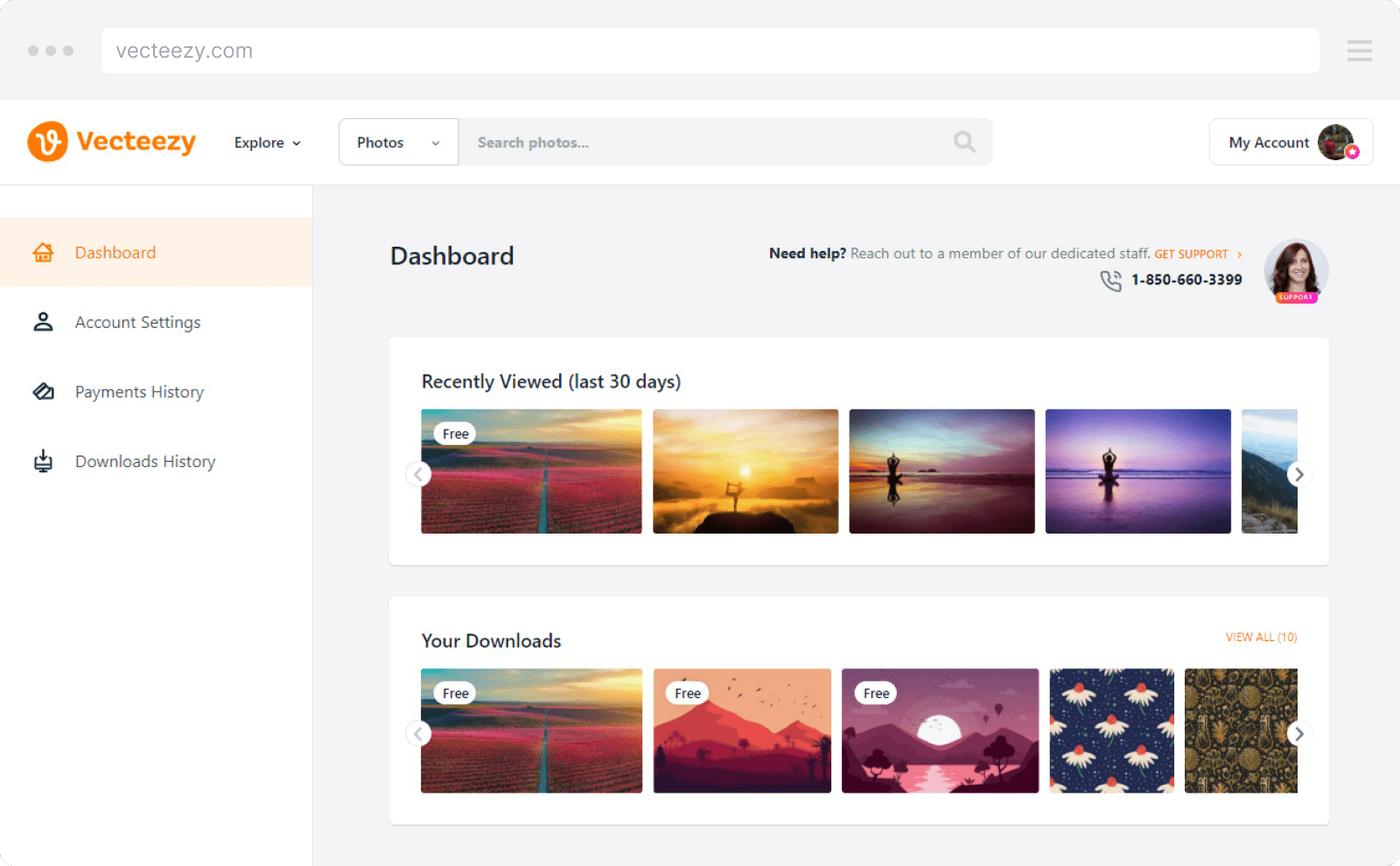 To see your full download history, click on "download history" in the menu. From the Downloads History page, you'll be able to see all of your downloads sorted by date.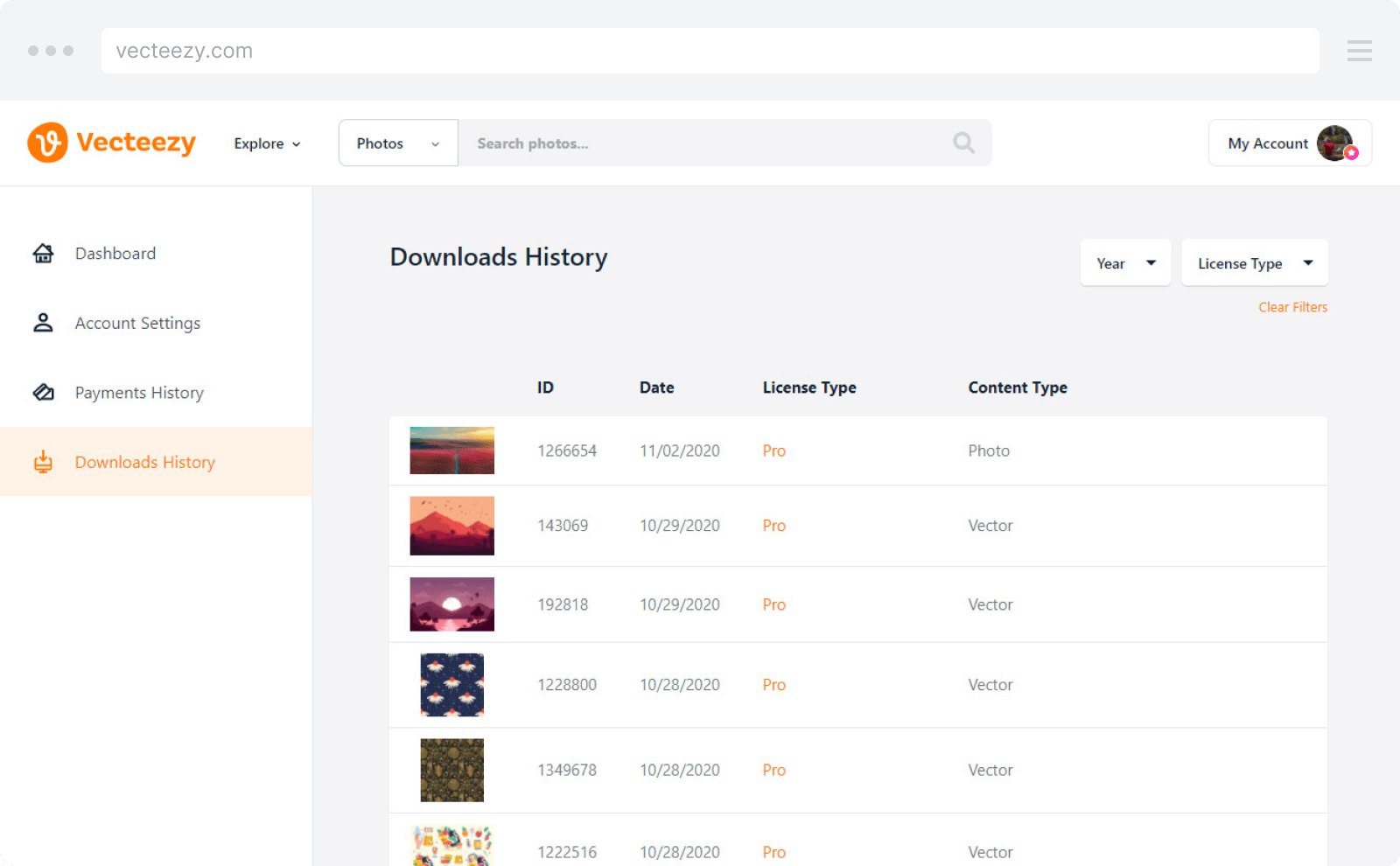 Here you'll see details that include a thumbnail of the resource, the resource ID, date of download, license type, and content type. The "License Type" column shows the license that applies to that download. If you click on the link in that column, you'll be able to view the license for that specific download.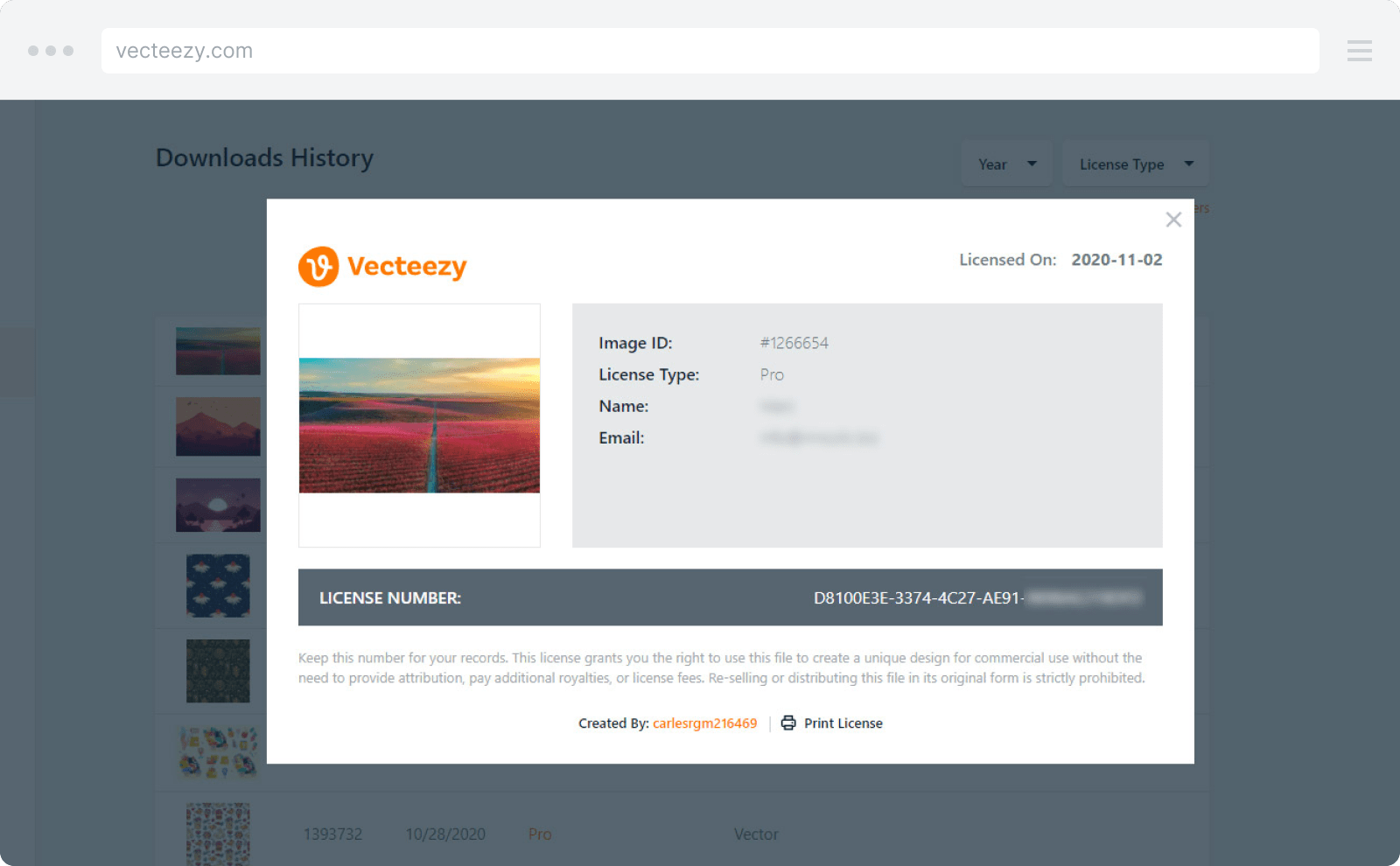 You'll see the license number, which you can save for your records, or you can print the license (including the number) to keep on hand. This serves as proof that you've downloaded the file from Vecteezy and that you have the right to use it in accordance with the terms of the license.
Please note: Free files can be downloaded from Vecteezy without being logged in to an account. However, a download will only show up in your history if you were logged in at the time of the download. For this reason, we recommend that you always login to the site before downloading.
Lead image by wichayada69306353
---
Get millions of stock images and videos at the best price
Unlimited access. No attribution required. Starts at just $9/month.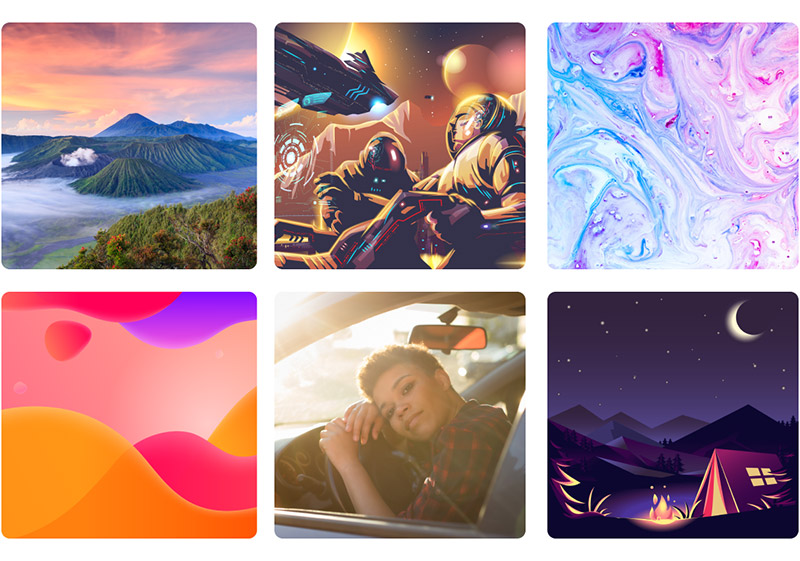 ---